Introduction
TV channel satellites providers are companies that deliver television channels to customers through satellite transmission. The most common type of satellite TV provider is a direct-to-home (DTH) service, which transmits digital satellite television signals directly to a customer's dish. Although DTH providers still account for the majority of the satellite TV market, other types of services such as IPTV and mobile TV are growing in popularity. Sairtek is a company that providers all types of satellite services.
Types of TV Channel Satellites
There are numerous tv channel satellites orbiting the earth. These satellites have a variety of uses and are thus separated into different categories:
1. Communication Satellites
2. Weather Satellites
3. Astronomical Satellites
4. Navigational Satellites
Besides this four (4), there are many other types of satellites that exist such as the satellites used to destroy enemy missiles – Killer satellites – or the space stations created for humans to stay in space. Nevertheless, the satellites used for broadcasting are communication satellites.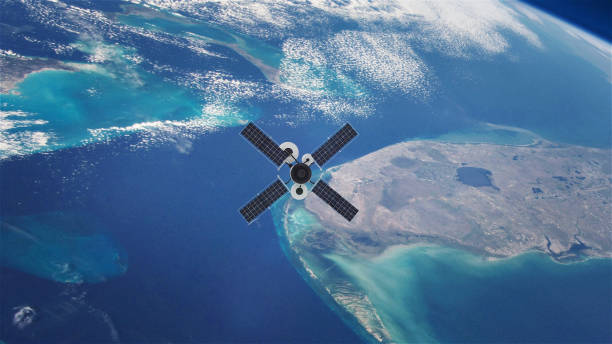 How To Choose The Best TV Channel Satellite Provider
There are a few things to consider when choosing a TV channel satellite provider:
Viewers: The first thing to consider when choosing a provider is their access to a variety of satellites. This range of satellites allows you to be able to pick the satellite that best fits your needs.
Price: Another thing to put into consideration is the cost of setting up and maintaining the satellite tv channel. Some providers are more expensive than others. Sairtek is a TV Channel Satellite Provider with very affordable prices.
Setup Process: The third consideration is the installation process. Some providers have a more difficult installation process than others. A good provider would ensure a stress-free installation and maintenance process. Setting up a tv channel with Sairtek is guaranteed to be easy.
Quality: The last thing to pay attention to is the quality of the tv channel being provided. How clear is it going to be? will there be issues with weather or location? These are question's one should ask a tv channel satellite provider.
The Benefits of a TV Channel Satellite Provider
There are a number of benefits to having a TV channel satellite provider. The first is that you can get access to a wide range of viewership. This is important because it means you can find the viewers that you want to watch your channel and they can keep up with the news, sports, or entertainment that you provide.
Another benefit of having a TV channel satellite provider is that you can get access to an easy installation process. This is also important because it means you can setup your content with the help of an expert. Plus, there's usually the added benefit of constant assistance with any issue one might have.
Conclusion
This article defines a TV channel satellites providers, their benefits, and their services. If you are looking for aTV channel satellite provider, then Sairtek is the right choice for you!